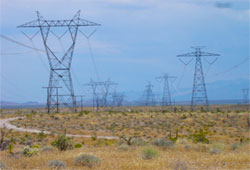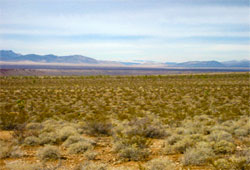 Thomas A. Johns
Senior Vice President Development
Project Manager: Toquop, Flat Top Mesa
Mr. Johns is Vice President Development with Sithe Global LLC and manages project development in the Western United States including Toquop Energy Project a 1,100 NW natural gas fired project and the Flat Top Mesa Solar project which are both located in southern Nevada.
Mr. Johns has over 25 years experience in the utility industry, including management roles in Project Development, Origination and Trading. Mr. Johns has worked for Sithe since 2004. Prior working for Sithe Global Power Mr. Johns was Vice President Origination for TXU Energy where he was responsible for origination and asset acquisition in the WECC. Mr. Johns worked for 15 years with Avista Corporation including his role as Vice President Trading for Avista Energy. Mr. Johns spent seven years managing power supply issues for Avista Corporation, including power plant operations (Coal & Hydro), long-term fuel and power contracts, FERC reporting and resource planning.
Mr. Johns hold Bachelors in Accounting from Montana State University and a Masters of Science in Taxation from Gonzaga University and is a CPA.